Announcing the School of Transformation and Revival
Hi, George,
Hope all is well! I know things are very busy right now, but I want to update you on this Monday's ASU meeting — what we're envisioning and the context.
We are starting an 8-week "special forces" training series called The School of Transformation & Revival. We are inviting key students, alumni, intercessors and leaders to be equipped and trained on strategic level prayer and warfare, in order to see transformation in specific prayer targets that God would highlight! As part of the school, we will be going over to ASU to map the land, and to actually begin to see transformation of various targets through strategic prayer!
*

–– Chris Ngai
* ___
SCHOOL OF TRANSFORMATION AND REVIVAL — INFO
DATE: Mon, Oct. 12
TIME: 7:00 to 10:00pm
PLACE: C3 (Campus Christian Center)
1034 S. Mill Ave., Tempe, AZ
---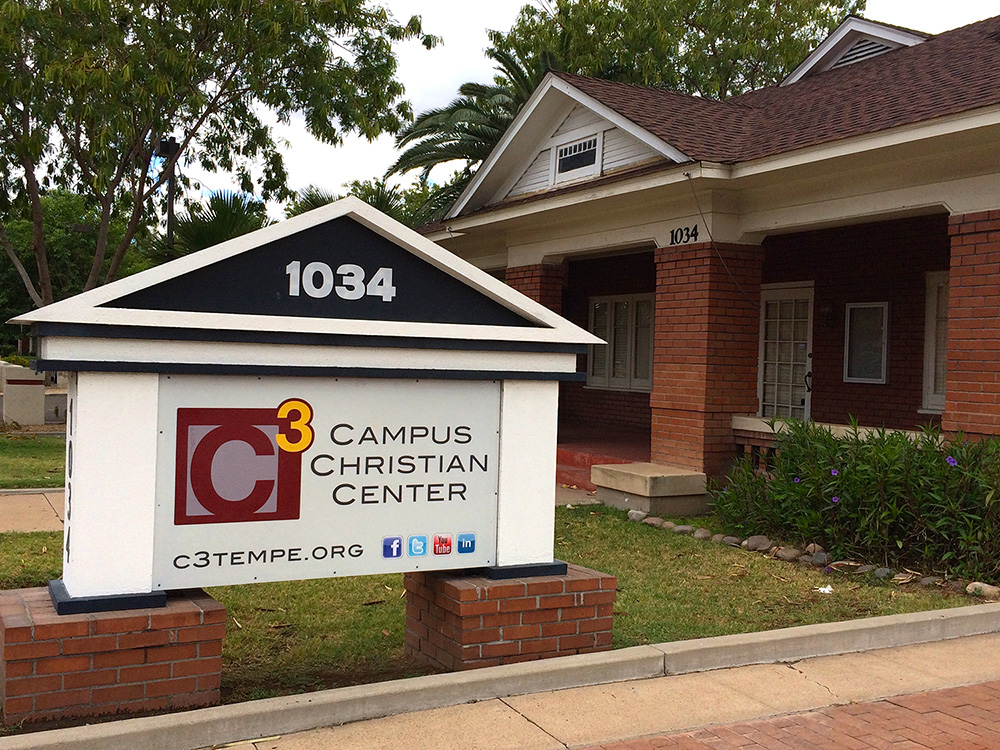 Ministry center across from ASU campus
---
SCHOOL OF TRANSFORMATION & REVIVAL
God is taking us into a new season, for which we need Him to equip and train us. He wants to take us to the next level of warring, through a "special forces" type of training.  We're inviting spiritual fathers and mothers to equip us in some key principles for strategic prayer that are vital to see community transformation.
This will not only be a time to learn key principles for strategic prayer, but also an interactive time to apply them and to actually see transformation of specific prayer targets on ASU's campus! During these 8 weeks, we will:
Scout out the land to discover what is happening spiritually
Learn to be led by the Holy Spirit to form a strategy for taking specific targets
(Learn how to pray strategically: take down strongholds, transform specific areas, bind the works of the enemy, and release the purposes of God
Possible Speakers
George Otis Jr.
Pete Ngai
Hal Sacks
Mike Worden
Matt Merrill
Sanghoon Yoo
Possible Topics
Spiritual Mapping
Four Sins that Defile a Land & Identificational Repentance
Strategic Level Warfare
Strategic Prayer Strikes
Transformational Intercession
Phases of Community Transformation
***Dates & Times*** October 12th - November 30th (8 Weeks) 7pm to ~ 10pm on Mondays

Team Homework
Hear the Lord as we are researching, spiritual mapping, and strategizing. Apply the insights and strategies we are learning to begin to take a campus through prayer.

The Call
We will want to be especially committed to coming out every week, in order to honor our guest teachers. We want to grow together and each week build upon what we've learned up to that point.
###[Episode 2 >](http://blog.sentinelgroup.org/asu-season-1-episode-2/)